d-Wise Takes Active Role in CDISC data Initiatives
by
Keith Ward
| November 01, 2012
Leading Clinical Data Standards Optimization Company d-Wise Technologies, Inc., Takes Active Role in CDISC Initiatives to Help Clients Simplify, Standardize and Raise Quality in Drug Development Worldwide.
d-Wise Technologies, a CDISC Platinum member and Registered Solutions Provider of CDISC services and workshops will be highlighting their standards adoption, knowledge transfer, metadata and governance capabilities while exhibiting at CDISC Interchange in Baltimore,MD. and the upcoming PhUSE Annual event in Budapest, Hungary.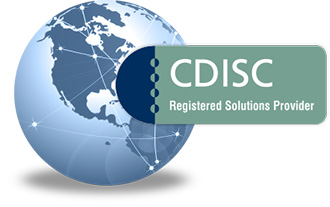 Raleigh, NC – October 10, 2012 – d-Wise, will exhibit at the CDISC International Interchange on October 22 - 26 at the Renaissance Harborplace Hotel on Baltimore's Inner Harbor (booth 23) -.
The Clinical Data Interchange Standards Consortium (CDISC) is a global, multidisciplinary, non-profit organization that has established standards to support the acquisition, exchange, submission and archival of clinical research data.
CDISC data standardization is becoming increasingly more important as the FDA requests that all clinical data be submitted in a standardized format for review and approval. In addition, the recent announcement by ten major drug manufacturers to form a nonprofit organization called TransCelerate BioPharma Inc, to accelerate the development of new drugs, demonstrates the growing emphasis of data standards and the urgency for proper implementation and governance of these standards. d-Wise Technologies, of Raleigh, NC is supports life science organizations worldwide with subject matter expertise and years of demonstrated experience in optimizing clinical trial data flow and CDISC standards implementation..
On October 18-19, d-Wise will be sending d-Wise Senior Consultant Gary Cozzolino to participate in The DIA/FDA Industry PDUFA V Conference. This two-day conference in Arlington, VA sets the stage for professionals in the FDA, Industry, patient, consumer, and health care groups to give new perspectives to current plans and potential impact on all stakeholders on the Prescription Drug User Fee Act (PDUFA).
Other events planned for October include the Annual PhUSE 2012 Event in Budapest, Hungary, where d-Wise's Chris Decker, Jon Davidson and Ian Fleming will be presenting the following papers:
Chris Decker and Chuck Cooper from the FDA will provide an update on the FDA Working Groups and then facilitate a 90 minute breakout sessions, Jon Davidson will present enterprise clinical search using Reveal, and Ian Fleming and Kristin Nienhuis from Happiness Engines, San Francisco, CA will be discussing iterative development methods in a presentation, appropriately named "Viva Usability!"
In November, d-Wise will also be participating in an FDA meeting, "Regulatory New Drug Review: Solutions for Study Data Exchange Standards''. The purpose of this meeting is to solicit input from industry, technology vendors, and other members of the public regarding the advantages and disadvantages of current and emerging open, consensus-based standards for the exchange of regulated study data.
About d-Wise Technologies, Inc.
d-Wise Technologies, Inc. is a technology leader with the expertise to empower world-class life science and healthcare organizations to resolve their business optimization challenges, helping them rapidly harness and leverage data, systems and processes to gain competitive advantage.
As one of North Carolinas's fastest growing companies, with offices in the US in Research Triangle Park area of Raleigh, NC and in the UK in Marlborough, England, d-Wise offers product, service and consulting solutions that help clients clearly understand technology options, interconnect manual, disparate and point systems and implement best practices for robust, reliable, and compliant infrastructures that optimize data flow and business process.
d-Wise's ten year history of tailoring solutions to meet individual client needs as well as delivering data integration, data warehousing and standards solutions within highly-regulated industries is rooted in extensive domain knowledge of SAS software, clinical drug development and clinical data standards like CDISC.
d-Wise solutions for clinical trial optimization, metadata management and clinical standards provide a solid foundation for extracting accurate business analytics to enable critical business decisions to be made rapidly and based on all the data.
Within the healthcare arena, d-Wise provides data optimization for actuarial, quality, medical-management, and operational data marts and data warehouses as well as support for fraud detection using data-driven and repeatable processes.
Contact:
Keith W. Ward Director of Global Marketing
d-Wise Technologies, Inc. 4020 Westchase Blvd. Raleigh, NC 27607
http://www.linkedin.com/profile | kward@d-wise.com |www.d-wise.com