Come Visit d-Wise Technologies at SAS Global Forum 2010
by
Keith Ward
| October 31, 2012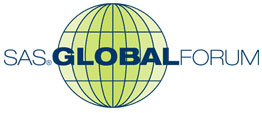 Come visit d-Wise Consultants within the SAS Alliance Café. With decades of experience in SAS technologies we can answer any question and show how to wield a number of different SAS solutions and technologies. Stop by, drop off your business card, and have a chance to win a brand new Amazon Kindle. Within the Alliance Café we will be presenting a variety of demonstrations including:
"Adding Plug-Ins to Data Integration Studio to Support Clinical Programming"

"Capabilities of the Clinical Data Integration Solution"

"SAS Drug Development Best Practices"

"Data Integration Studio Best Practices"

"Assessment of the new SAS Clinical Toolkit"
In addition, d-Wise Senior Consultants will present on broad range of topics at SAS Global Forum sessions including:
Chris Decker, Life Sciences Director will present "The Past, Present, and Future of Clinical Data Standards", a review of the history of clinical data standards, SAS' role in delivering technology to support data standards, and the challenges the industry will face in the future.
Chris Olinger and David Kratz will present "SAS® Data Integration Studio Tips and Tricks", a tutorial providing some guidance on using Data Integration Studio to meet business process not defined in the standard out of the box tools available within the soluiton. In addition, they will provide an overview of the latest version of Data Integration Studio on SAS 9.2.