FDA Provides Clear Message for CDISC Standards, Challenges Still Exist
by
Keith Ward
| October 31, 2012
Today, on the CDISC Blog, Dr. Kush, the President of CDISC, put to rest a few years of confusion over the direction of CDISC standards within the FDA.
Over the last 3 years, since the release of the PDUFA IT Plan, the industry has been in a state of confusion with no clear understanding of how to move forward with the adoption of CDISC standards. Messages were being distributed that the FDA was moving to an HL7 xml type message and SAS transport files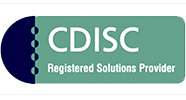 would disappear by 2013. This was never more evident at the CDISC interchange last November when every speaker gave an impassioned plea to the FDA panel to give the industry a clear message.
Dr. Kush provides a very optimistic outlook by clearly stating the FDA is stating that all data submitted in CDISC standards and SAS transport and define.xml are the standard formats for the foreseeable future. This is great news for the industry as a whole as we now have a clear understanding of the expectation of our regulatory partners. This news, combined with the creation of the Computational Sciences division at the FDA focused on defining and delivering around data standards and technology, provides us with a light at the end of the proverbial tunnel. The inaugural CDER/CBER Computational Sciences Annual Meeting on March 22 is one more step to support a clearer focus.
With no intentions of throwing a wet blanket on this wonderful news, challenges still exist. Companies still struggle with the cost and efficiency of using the CDISC standards. They struggle with the need to submit data in a standard format vs. the ability to use the standards operationally. The FDA is working through the challenges of adopting the standards when it doesn't meet all their needs and doesn't yet support the nuances of specific therapeutic areas. These are challenges which are very real and hard to overcome in some cases.
However, while these issues still exist, having a clearer direction agreed upon by both CDISC and the FDA, we can move forward as an industry and push through the challenges we all face. d-Wise is excited about the opportunity to help our customers implement and adopt the CDISC standards.