Clinical Data Warehouses: A Brief Introduction
by
Keith Ward
| October 31, 2012
d-Wise recognizes that companies are faced with larger and larger quantities of data spread across multiple "data silos" and the associated challenge of how to get the most value from their data. This challenge is multiplied as organizations go through mergers and acquisitions and face an increased number of diverse systems containing valuable information.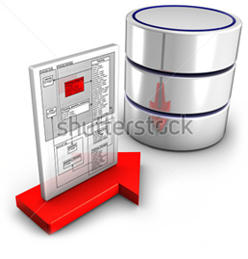 Pharmaceutical companies are beginning to understand that clinical or operational data warehouses help meet the need to look closely at data and metadata as part of the solution, and address a number of challenges. These challenges include the move away from internal standards towards well established external standards, how a standard data model might be extended to meet their requirements, and building views or data marts for consumption of this data.
This session will provide the following:
A basic understanding of a data warehouse

An examination of the variety of standards based options for data warehouses

An overview of the general business requirements faced by industry in moving data from silos to a centralized data warehouse

Initial assessment of the standards based options with respect to a variety of general business requirements
Please join us for this webinar on October 15 from 11am to noon EST. Please go the following link to register for the event. The event is limited to 90 participants so register early.
https://www.livemeeting.com/lrs/8001420460/Registration.aspx?pageName=33jmxx2kvmhwff03

Note: the web meeting will use Live Meeting and will prompt you for an installation. You can select the web only option and do not have to install any components. The conference call number is a US toll number.