Good Timing – How Converging Trends Will Impact Validation for Small/Medium Pharma
by
Jon Davidson
| November 15, 2018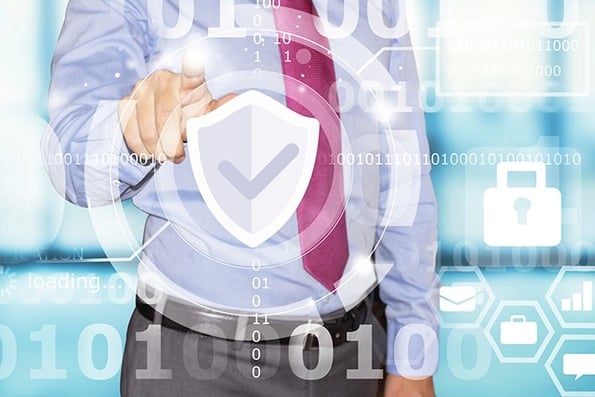 Validation software has traditionally always been a source of great frustration for CROs and small/medium Pharma companies. Investing in and maintaining a validated statistical computing environment comes with a significant price tag, demands a lot of resource, and requires in-house expertise for an area that's not core to the business.
But as that old song goes, 'the times, they are a-changin'. And indeed, a number of converging trends are forcing organisations to reconsider the way they do things.
Not so long ago, major Pharma companies shunned Cloud technology. But today's landscape tells a different story. Few organisations now want to own their own hardware in a world where it's so costly to do so, and the existence of certain technology means they don't have to. All of a sudden, Pharma companies are actively embracing the benefits that Cloud promises.
And as we all know, where the large Pharmas go, small and medium organisations are almost certain to follow, so we expect to see wholesale adoption of Cloud across the industry.
Cloud migration makes sense for these businesses for a number of reasons, and this is likely to have a knock-on effect for validation software.
On-premises software can limit an organisation's ability to be flexible and agile. So, with attitudes now changing, a move to embrace validated software hosted in Cloud environments is the next logical step.
For CROs in particular, the irregular requirement for validated platforms means they often sit idle until a clinical trial comes in. So, the cost and physical infrastructure of a non-Cloud platform doesn't make sense. Cloud is ideal in this situation as you can scale up and down as and when you need it.
Legislative Burdens
Like a child's Christmas wish list, legislation only ever seems to grow. Nothing is ever taken out. With its inevitable impact on costs and resource requirements, increases to legislation is an ongoing burden we've all gotten used to.
In many areas of the business, this is a necessary evil. But software validation seems to be a step too far. You need expertise to run the environment in a compliant way, and even then, there's no guarantee you'll pass Pharma validation audits.
So, when organisations have to commit ongoing legislative resource and develop expertise for software validation, a non-core part of the business, something seems wrong.
Surely there's a way to lift this burden from organisations, freeing them up to concentrate on other things? A Cloud-based validation software solution provided by a third party that can take responsibility for guaranteeing success in validation audits has to be a better way to go.
A Tight Market
Everything's getting tighter. Competition is more intense than ever, margins are being squeezed and the outlook is uncertain. Whichever way you look at it, cost pressures are forcing companies to change and continually evolve what they're doing.
Against this background, we anticipate small and medium companies to question their approach to validated software.
When you consider the cost and resource needed for running and maintaining validated software environments, it's quite a shopping list. There's the initial set up of servers, IT resource, installation, configuration, and the commitment of hosting, support and validation for new software releases. Plus, setting up such an environment can take two to three employees between six to nine months to complete. That's a lot of skill and resource committed to a non-core area of the business.
As such, we expect to see small and medium companies reconsidering their approach and asking themselves if their money and resource could be deployed in a better way.
Until now, there hasn't really been any palatable alternative to doing validation in-house or, for CROs, using the software of the company they're contracted to, which isn't ideal, as it creates a commitment to training and the implementation of different processes.
But as we said earlier, 'the times, they are a-changin'. At d-Wise, we're solving this problem by providing Cloud solutions specifically validated for Pharma, like our Clinical Acceleration Platform, which enables companies to access applications like SAS without the regulatory burden associated with clinical programming software. For small/medium Pharma companies looking to control costs and put a lid on their legislative commitments, change can't come quickly enough."
For more information on the benefits Cloud-based validation software could have for your business, visit www.d-wise.com and be sure to come see us at PhUSE EU Connect 2018 in Frankfurt, 4th-7th November 2018.