d-Wise helps firms in the healthcare industry by improving and optimizing the data processes associated with the delivery and payment of health care services.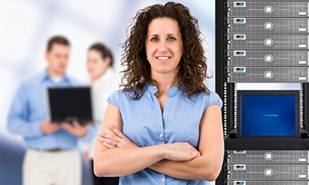 The PPACA (aka Obamacare) has accelerated efforts in the healthcare industry to control administrative costs, control medical costs, and improve care management outcomes. Success on each of those fronts depends on robust data processes that provide decision makers with reliable information in a timely manner. Minimizing the time to decision is a critical success factor for health insurers, ACOs, hospitals, and regulators alike.
The quantity and variety of data available to the industry increases at an accelerating pace. Health insurers face increasingly complex questions from regulatory agencies, employer groups and individuals, and physicians. ACOs must manage the financial risk of their members across a broad set of health care providers. Hospitals reimbursement is in transition from a procedure-based to an outcome-based model. At the same time, the internal need to use this wealth of information to answer vital business questions continues to grow at exponential rates.
When leveraged fully, data enables healthcare firms to improve the process of health care delivery through
Optimizing internal processes which improve efficiency and traceability
Analyzing trends to make informed data-driven decisions
Managing the financial risk associated with population-based reimbursement models
Identifying groups of beneficiaries to enroll in medical-management programs
What do we provide?
The Healthcare Practice within d-Wise combines experience with healthcare operations, expertise in data warehousing, and experience managing large scale projects to enable firms to improve and enhance processes and applications that support advanced analytics and data-driven decison making.
Process improvement

d-Wise will enhance the data workflow in your organization by taking an end-to-end approach to improvements in the processes and the technologies that support information delivery.

d-Wise understands that the quality and usefulness of information and reports depends upon the systems and processes that manage and produce the primary data. Learn More

d-Wise will design and build data models to create a single source of the truth within your organization. d-Wise creates data marts for actuarial, medical-management, operational, and regulatory needs that optimize the work of business users by enabling them to access reliable data quickly and in a form and structure that makes business sense. Business users can then maximize the amount of time they spend analyzing the data to support critical business decisions instead of provisioning the data first and then conducting analysis. Learn More
How is d-Wise different?
d-Wise provides your company with agile, experienced software development professionals who understand the pains you face in the ever-changing world of health care, because they have lived it. Our practice leads have decades of experience running major healthcare payer and provider networks and have a unique combination of SAS programming and statistical analysis expertise.


What experience does d-Wise offer?
Experience in data warehousing, analytic data marts, actuarial analysis, quality reporting, and physician profiling
Experience with all aspects of health insurance including claims, members, providers, benefits, contracts, and rates
Management expertise in large-scale process improvement initiatives in the health insurance arena
How can d-Wise help you?
Our Foundational Data Assessment identifies the gaps that currently exist with your data and the management of it. It helps identify problems on the operational side of the business (systems, processes, structure, etc.) that limit your ability to collect the requisite information to perform advanced analyses that drive financial performance.