Setting New Clinical Data Standards for Parkinson's Disease
by
Keith Ward
| March 19, 2013
Clinical Data Standards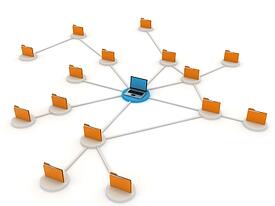 An advancement in the fight against Parkinson's disease (PD) was recently reported. The discovery was due to new clinical data standards. The standards allowed for a better way to store, and transfer clinical trial data for Parkinson's disease as well as allow researchers to combine and test data from multiple studies, streamline the efficiencies of new clinical trials, and assess the development of new drugs and treatments.

"The inclusion of biomarkers as well as clinical scales in the PD standard will assist with much needed standardization in future clinical studies."

- Dr. Ken Marek, Institute of Neurodegenerative Disorders
Coalition for Accelerating Standards and Therapies (CFAST) Announces a Resource for Parkinson's Disease Clinical Development
FDA
The U.S. Food and Drug Administration (FDA) has identified PD as one of several disease areas having a critical need for data standards. The main challenges that face the Life Sciences industry are the instability and inconsistency in processes around data collection, transformation, analysis, and the critical FDA submission and review process. Implement consistent clinical data standards by using d-Wise.
Standards Implementation
The d-Wise Standards Implementation Team uses a blend of knowledge and experience as a foundation for understanding the uniqueness of life sciences companies to accurately identify, design and develop a strategic plan for building a data standards culture that drives immediate improvement in data quality and supports more timely access to data and information to inform research decisions.
About d-Wise
d-Wise is a recognized leader in establishing, implementing and efficiently leveraging CDISC data standards within a wide variety of clinical environments. As a registered solutions provider, Platinum CDISC member, and core contributor on key CDISC committees, d-Wise has helped develop the current standards and implement those standards for our customers.
d-Wise can create a faster study set-up, rapid data collection and formatting,and a higher probability of FDA or EMEA marketing authorisation for your compound, biologic or device. LEARN MORE now to start moving beyond the data.