d-Wise's Reveal Enterprise Clinical Search
by
Keith Ward
| March 14, 2013
Overview of Reveal Enterprise Clinical Search Software
Reveal, in its current incarnation, does several things "out of the box" that are very difficult for horizontal search products to do: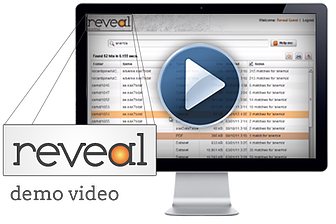 Reveal understands how to access the data within SAS datasets and index that data. A large amount of clinical trial data is held within SAS datasets and it is extremely difficult for horizontal search products to access this data.
A lot of clinical trial data is held within a Clinical Data Repository (CDR). A CDR is a system that is validated and 21 CFR Part 11 compliant. Data cannot be accessed from a CDR as simply as accessing a normal file system since it is a very controlled environment. Reveal knows how to interface with the popular CDR systems (with a growth path to support others) and extract data out of these systems to be indexed.
Reveal has robust metadata search capabilities which allow an end user to perform clinically relevant searches without Reveal having to truly understand clinical terms. For example, Reveal will pick up all assigned attributes to a SAS dataset or other file type held within a CDR (for example "Phase" may be such an attribute or property). You can then perform a metadata search related to this metadata term (again such as "Phase"). Other Enterprise Search products have much more modest metadata search capabilities.
Reveal is designed to process structured (i.e. tabular) data from the start. It also supports indexing unstructured data as the horizontal search products do, but Reveal has special capabilities to search tabular data. For example, Reveal can search for a term within a specified column.
FDA/PhUSE Computational Science Symposium
d-Wise Technologies will be exhibiting at this event in Silver Spring, MD on March 18-19 (booth #6) and will able to answer your questions on PDUFA V readiness. We'll also be promoting Reveal, our clinical search software for clinical programmers. Additionally, we will be sharing some unique case studies on clinical standards implementation and governance as well as technology integration projects we've recently completed. Be sure to stop by and get your copies and talk to our standards experts!