WHITEPAPER: The Process & Governance of Implementing ADaM
by
d-Wise Technologies Inc
| December 20, 2012
Introduction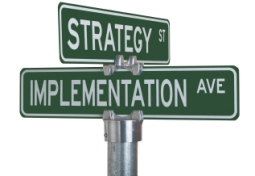 Over five years ago, the CDISC ADaM standard was released as a set of principles and best practices for pharmaceutical research. The problem was the model was not really an industry standard procedure but a general guideline for implementing analysis data. As a result most companies avoided the need to implement ADaM due to the lack of involvement from the FDA in forcing the ADaM principles into an industry wide standard.
In this free whitepaper we will present a case study describing the ADaM development methodology, ADaM implementation, and an overall standards governance process.
ADaM: Development & Implementation
The key to the ADaM development process in your company is to start small and build iteratively defining different levels of standards and refining the standards and process along the way. Standards development must be a continuously iterative process that is refined along the way.

In this whitepaper we will explain how to give the users of the ADaM standards very comprehensive and easy to understand steps for using and adding to the standards. Users who will need to develop new ADaM elements must understand a few
How they will define an analysis result?
What different types of elements needed to support the analysis?
How they access the ADaM library?
How do they add to the ADaM library?
Who reviews and approves new ADaM elements?
Identify Analysis Results:
The first step is to review the protocol and/or statistical analysis plan.
Create ADaM Variables:
Define the specific ADaM elements that are needed.
Define Terminology:
A key component of developing the ADaM elements is to define controlled terminology not just for the variables values.
Create/Map Derivation:
Anything (code, text, links, etc.) can be placed in a derivation as long as it is 'clear and unambiguous'.
Build an ADaM Library:
Construct a repository of analysis 'packages'
Test & Refine:
Communicate gaps where ADaM elements have not been defined for the study's needs.
Key Takeaways
The standards implementation process must include three key components to be successful:
An agreed upon data flow
A set of robust standard elements that don't include "it depends"
A well defined and enforced governance process.
Click below to download the full whitepaper report from d-Wise:
*Photo Courtesy of Bridgespan.org
About the Author
d-Wise Technologies Inc