d-Wise Technologies, Demonstrates Consistent Growth
by
Keith Ward
| December 06, 2012
A move to larger facilities, expansion of the sales and marketing operations team, plus new identity program and new corporate website reflects companies continued exceptional global growth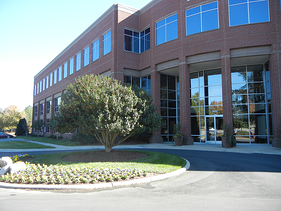 d-Wise's New HQ facilities in Morrisville, NC
Raleigh, NC – December 7, 2012- d-Wise Technologies, a leading life science and healthcare technology solution provider, announced today that it is relocating its headquarters to larger facilities in order to support the continued growth of the company. d-Wise was founded in 2003 by John Leveille, d-Wise's Chief Operating Officer and Chris Olinger, d-Wise's President and Chief Technology Officer, who were both instrumental in the development of drug development software products at SAS.
"As we reach our 10th anniversary, d-Wise has transformed from a start-up to a global firm with operations in the Research Triangle Park area of North Carolina and in the London area of the UK, serving over 50 clients worldwide," says Bud Whitmeyer, CEO of d-Wise.
While d-Wise's service offerings are primarily SAS-related healthcare, life science, and clinical data standards projects, the company also has extensive experience implementing and supporting other best-of-breed technologies. Mr. Whitmeyer added, "Our continued strong growth reflects a decade of commitment and success in the fast-paced technology sector. I am extremely grateful to all of our management and employees who continually strive to achieve excellence - each and every year."
Additional developments at d-Wise include the continued development of their unique enterprise clinical data search product, Reveal (launched in 2011) and the expansion of sales, marketing and operations staff to support the companies continued growth in life science and healthcare markets. Recent d-Wise hires include Tom Dieker, VP of Global Sales, Jack Shoemaker, VP of Sales, Healthcare Practice, and Keith W. Ward, Director of Global Marketing.
Mr. Dieker held executive sales leadership positions at several organizations including the Health and Life Sciences groups at SAS and Oracle. Most recently he was VP of Business Development at PDR Network, a healthcare services company. Prior to that he was VP of Sales at Relsys International, the leading provider of drug safety systems, where multiple years of explosive growth resulted in an acquisition by Oracle. Jack Shoemaker was most recently VP of the PMO at ikaSystems, a software development company providing administrative systems to the healthcare payer market. Prior to that, he held a variety of leadership positions at WellCare Health Plans, a multi-state health-insurance company, using SAS to manage growth and acquisition initiatives as well as to create a robust business-intelligence environment. Mr. Ward, Director of Global Marketing, has extensive experience in marketing and sales for regulatory and clinical trial software and services, most recently with Image Solutions, Inc. and DZS Software Solutions.
The growth and evolution of d-Wise is additionally reflected in a new corporate identity system and website (www.d-wise.com).
About d-Wise
d-Wise Technologies, Inc. is a technology leader with the expertise to empower world-class life science and healthcare organizations to resolve their business optimization challenges, helping them rapidly harness and leverage data, systems and processes to gain competitive advantage.
As one of North Carolina's fastest growing companies, with offices in the US in the Research Triangle Park area of Raleigh, NC and in the UK in Marlborough, England, d-Wise offers product, service and consulting solutions that help clients clearly understand technology options, interconnect manual, disparate and point systems and implement best practices for robust, reliable, and compliant infrastructures that optimize data flow and business process.
d-Wise's ten year history of tailoring solutions to meet individual client needs as well as delivering data integration, data warehousing and standards solutions within highly-regulated industries is rooted in extensive domain knowledge of SAS software, clinical drug development and clinical data standards like CDISC.
d-Wise solutions for clinical trial optimization, metadata management and clinical data standards provide a solid foundation for extracting accurate business analytics to enable critical business decisions to be made rapidly and based on all the data.
Within the healthcare arena, d-Wise provides data optimization for actuarial, quality, medical-management, and operational data marts and data warehouses as well as support for fraud detection using data-driven and repeatable processes.