d-Wise's Data Integration and Standards, Analytics and Enterprise Search Expertise Illustrated During DIA's "Collaborate to Innovate" Annual Meeting
June 6, 2012 - Raleigh, NC - d-Wise, provider of powerful business solutions for the unique challenges of the Life Sciences and Health care industries, will participate in the 48th Annual DIA 2012 event, "Collaborate to Innovate", held June 24-28, 2012 in Philadelphia, PA. d-Wise will share its knowledge and experience with data integration and standards, analytics and enterprise search as exhibitors to answer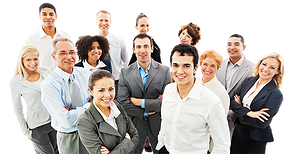 questions about and demonstrate its data solutions throughout the five-day event. DIA 2012 is the largest multidisciplinary event for professionals involved in the discovery, development, and life cycle management of pharmaceuticals, biotechnology, medical devices, and related health care products. This year's event will help attendees develop a holistic and integrated program and increase training and professional opportunities.
d-Wise is also sponsoring an invitation only reception to provide an opportunity for those with expressed interest in d-Wise's life sciences-centric solutions for maximizing the use of clinical data.
Visit d-Wise at booth number 2150 and explore how d-Wise's data integration and standards, analytics and enterprise search solutions support the Life Sciences and Health care industries in more efficiently and effectively using their data.
About d-Wise
d-Wise is a solution provider that helps clients improve business processes by taking control of their data. With a unique combination of industry experience and technology expertise, d-Wise headquartered in Raleigh, NC, utilizes its unique blend of domain and technology knowledge and experience to provide solutions geared to the challenges of Life Sciences and Health care organizations. d-Wise provides industry leading data integration and standards solutions that are rooted in specific domain knowledge as well as CDISC and SAS expertise. d-Wise uses its extensive data warehousing and integration knowledge to tailor its solutions to individual client needs and support their efforts to gain competitive advantage. Moving Beyond the Data. www.d-Wise.com