d-Wise Shares Data Integration, Search, Standards and Analytics Expertise at Pharmaceutical User Group Event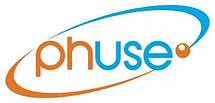 May 8, 2012 - Raleigh, NC - d-Wise, provider of powerful business solutions for the unique challenges of the Life Sciences & Health care industries, will participate in PharmaSUG 2012 taking place May 13-16 in San Francisco. d-Wise illustrates its support of pharmaceutical users of SAS software through its bronze sponsorship of 2012's key pharmaceutical industry event. PharmaSUG provides attendees with the unique opportunity to sharpen SAS skills, learn new and unique ways to apply SAS software specifically to the needs of pharmaceutical organizations and to gain insight from veteran and superstar users of SAS software.
d-Wise's Senior Life Sciences Consultant, Mike Molter, will lead a discussion based on his recently authored paper entitled "Putting SAS's Clinical Standards Toolkit (CST) to Work for You". This workshop will take place May 14, 1:15 p.m. - 3:15 p.m. and is listed in the agenda for that day as Workshop HW01.

Mr. Molter will be available during the event to provide demonstrations and detailed information about the company's solutions that are geared to help pharmaceutical organizations enhance and optimize their SAS products and maximize the use of their valuable data.
Look for an offer for d-Wise's recent White Paper entitled "Start Small, Iterate, and Refine to Apply Effective Standards and Governance Across Your Data" in PharmaSUG's mobile app.
About d-Wise
d-Wise is a solution provider that helps clients improve business processes by taking control of their data. With a unique combination of industry experience and technology expertise, d-Wise headquartered in Raleigh, NC, utilizes its unique blend of domain and technology knowledge and experience to provide solutions geared to the challenges of Life Sciences and Health care organizations. d-Wise provides industry leading data integration and standards solutions that are rooted in specific domain knowledge as well as CDISC and SAS expertise. d-Wise uses its extensive data warehousing and integration knowledge to tailor its solutions to individual client needs and support their efforts to gain competitive advantage. Moving Beyond the Data. www.d-Wise.com