d-Wise Presenting at the PhUSE Annual Conference in Berlin
d-Wise will be attending and presenting at the Annual PhUSE Conference in Berlin taking place on October 17-20. Over the years d-Wise has participated at various PhUSE events as both an attendee and presenter, and we believe these venues provide an excellent opportunity to experience great presentations and network with colleagues within the industry.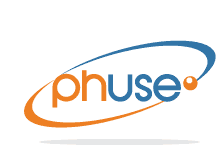 At this year's event d-Wise will present the following:
Defining "Compliance" for Analysis Data Review
An Overview of what compliance means in terms of analysis data and the process the ADaM team went through in defining the first set of ADaM Validation checks.
The Challenges of Implementing New Technology on the Business Process
A discussion of why implementation projects often fail and what steps your company can take to have the best chance of success in adopting new technology, standards, or process.
Look forward to seeing colleagues in Berlin and hope to chat with everyone.