SOA Predictive Modeling: Predicting Emergency Room Frequent Flyers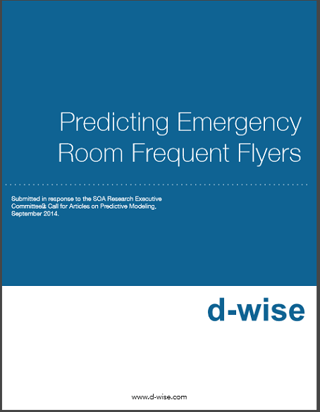 Predictive modeling can help identify people who are more likely to utilize the emergency room many times per year. In this whitepaper, you'll be walked through a study of these "frequent flyer" behaviors and how health plan membership, claims, and care management data can be used to identify them.

Increased awareness of these factors may offer opportunities to provide care in more effective and affordable ways. This type of analysis may be especially useful in Accountable Care Organizations and similar quality-and cost-sensitive arrangements.

By: Joseph Randazzo

Submitted in response to the SOA Research Executive Committee's Call for Articles on Predictive Modeling, September 2014.

Download your free copy by filling out the form on this page.