Reveal Business Case & Pilot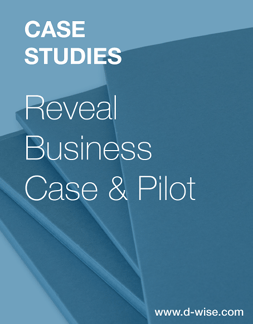 Reveal users minimize the manual effort of finding data residing in different systems, inconsistent standards, and across compounds and studies within their organization.
A Reveal Pilot allows your organization to uncover just how Reveal can improve your organization's search capability to rapidly find the information you need to make decisions.

It is very important that a potential Reveal user define their specific needs and requirements for searching, prior to engaging within a Pilot. Establishing well-defined success criteria up front will ensure a productive Reveal Pilot and ensure a much more objective buying decision.