Background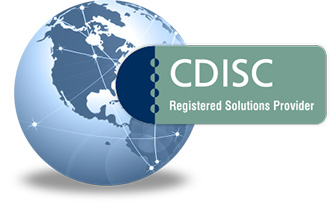 CDISC (Clinical Data Interchange Standards Consortium) operates to advance the continued improvement of public health by enabling efficiencies in medical research and related areas of healthcare. As a catalyst for productive collaboration, CDISC brings together individuals spanning the healthcare continuum to develop global, open, consensus-based medical research data standards.
d-Wise has a unique combination of clinical research experience and technology expertise including delivering SAS solutions within Life Sciences, clinical data management, programming, analytics, and FDA submissions. We also have extensive knowledge of CDISC, HL7 and other industry standards
Today, the service and technology industries are under mounting pressure to support methods and tools for safe product development and public health. Standardization streamlines the development process through collaborative research and solidifies data and product quality, productivity and customer satisfaction, yielding a competitive advantage to all involved.
By implementing CDISC, life science organizations can often realize more efficient time to market and lower development cost. Increased research and development costs threaten the safety and advancement of public health
CDISC standards implemented at the beginning of a clinical study can reap significant savings. The resulting efficiencies would allow the industry as a whole to save billions of dollars and also to concentrate on developing products that meet escalating safety, public health and regulatory requirements.
d-Wise Differentiators
Unique combination of clinical research experience and technology expertise
Experience with clinical data management, programming, analytics, and FDA submissions
Extensive knowledge of CDISC, HL7 and other industry standards
Significant expertise in delivering SAS Solutions within Life Science companies
Demonstrated expertise in Standards Governance
Why Choose d-Wise for Standards Training and Governance ?
d-Wise is a CDISC Platinum Member and Registered CDISC Solutions Provider and a recognized leader in establishing, implementing and efficiently leveraging CDISC data standards within a clinical environment. As a core member of key CDISC committees, d-Wise has helped develop the current standards and implements those standards for customers.
Within the d-Wise Life Sciences Practice, the Standards Implementation Team can help develop and implement a successful standards implementation strategy. Our team has extensive experience implementing internal company standards and understands the numerous challenges.
The Standards Implementation Team provides a combination of extensive standards experience with knowledge of data warehousing principles to provide the expertise to work through the common challenges of implementing standards.
d-Wise offers a three-day training curriculum designed to educate key staff members on the nuances of the CDISC data models. d-Wise can also offer oversight on your internal CDISC implementation projects.
Standards governance is the management framework within which standards are developed, tested, and managed. Therefore, the role of standards governance is to provide a decision-making framework that is logical, robust, and repeatable to govern an organization's development and use of standards. The four major components to a standards governance structure within an organization are Processes, Structure, Tools and PEOPLE!.
d-Wise helps organizations focus on the necessary development, implementation and maintenance efforts to rapidly develop an overarching standards governance infrastructure.