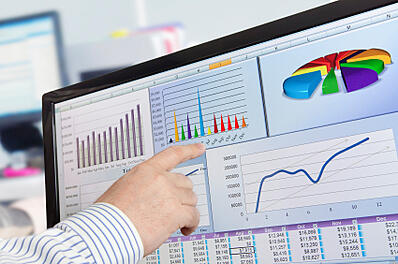 Analytics is quickly becoming a larger budget item, both for IT departments and healthcare executives tasked with finding meaning from their healthcare data. A typical advanced analytics platform may consist of one or more commercial software products, a self-developed data warehouse, a functional, metric or departmental analytical data mart or any combination of tools. Prices for all this advanced analytical functionality can often run well into the millions. Many vendors are fueling this focus on analytics with new products, and a promise to find added – value through business intelligence.
Many emerging technologies show promise. Some applications use predictive modeling techniques to identify patients who are at risk of readmission and enable providers to use early intervention to try and avoid lengthier hospital stays. Other applications use various algorithms intended to identify an inpatient whose condition may soon worsen. And looking forward, while results of early studies are inconsistent, many believe that genomic sequencing will enable physicians to make predictions based on DNA evidence about future health issues, helping direct well-grounded interventions before symptoms even arise.
But is it really that easy?
With increasing pressure being placed on them, healthcare business executives are quickly finding out that it isn't. Particularly when they are faced with non-standardized data terminology that can exist in numerous departmental silos, or when they need to find structured data that may be impossible to search.
In our experience, it is best to start by identifying the business goals required from an advanced initiative and complete an assessment of your data, infrastructure and processes.


Our Assessment Process
The d-Wise assessment process identifies the gaps that currently exist in your data and the challenges with managing the data. The assessment will help identify problems on the operational side of the business (systems, processes, structure, etc.) that limit your ability to collect the essential information to perform advanced analytics that drive financial performance.
Identify Analytical Goals of Leadership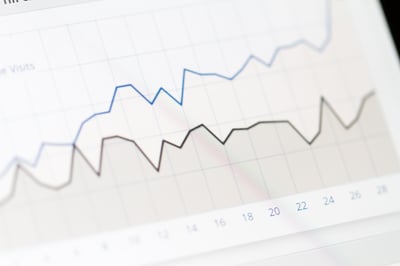 Any transformation effort must be driven top-down. As such, the first part of the Assessment involves d-Wise engaging with senior leaders not only on IT, but with other business leaders throughout the company to identify the types of analyses the organization needs to perform, the types of data it desires to deliver to external customers, and where the business wants/needs to head in the future. The processes that produce the information necessary to perform these analyses are also identified along with any improvement or redesign opportunities. Designing a data warehouse or repository (or any other data solution) without this knowledge often leads to reporting and analytic limitations, warehouse redesign, and user frustration.
Analyze Business User Needs
Those who work with the data every day are the individuals who offer the most insight into where and how the problems occur and how the current state of data in your company prevents them from successfully being able to execute. In this part of the Assessment, d-Wise will determine how well managers and analysts understand the scope and direction of analytics, as well as the current obstacles in your data environment preventing them from achieving the analytic goals of the organization.
Evaluate Data Infrastructure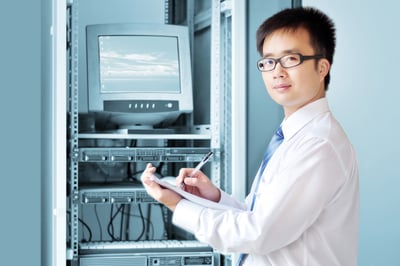 The only way to bridge the gap between what leaders want to accomplish, from a business and analytic standpoint and what the analysts are currently able to deliver, is to fully understand your company's data infrastructure. This means starting with data available on the system(s), and then expanding out to the applications that are integrated with or designed to support the system(s) and other main functions within the company. This stage of the Assessment is not an analysis of the strengths and weaknesses of the hardware or software the company uses, but whether or not the data that exists can support the analytic needs of your company.
Identify Data Gaps in Process
Work gets done within an organization by individuals interacting with technology. Any action or task within that process generates data about the business, the performance of the process, or both. If a system or application is designed to capture a certain data element but doesn't, the breakdown is not in the data, but rather in the process. d-Wise process experts spend time determining the root cause of data issues and make recommendations for improving the ability of existing applications and processes to produce the data necessary to build the data warehouse in a way to support all downstream reporting and analytic requirements
Summarize Findings and Recommendations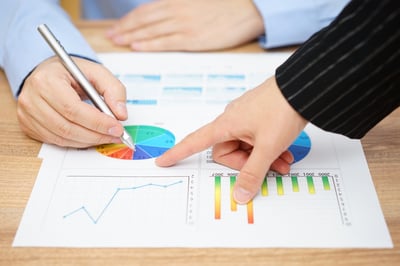 Up to this point within the Assessment, we have identified a strategic direction for reporting and analytics and identified the essential data gaps that exist in order to execute. Now, it is necessary to incorporate this understanding into our determination of which tools are best suited to the needs and abilities of each group of analysts. The benefits gained by developing an enterprise data platform can only be realized if the business user can leverage that data. Leveraging the data means business users are able to obtain quality information quickly, with little or no need to transform it further for analytic purposes. Those transformations should be performed as part of the overall data strategy and incorporated in the data warehouse or repository or some type of standardized reporting mechanism. Different tools and technologies are better than others depending on what the business user needs to accomplish. The tools needed to access this data might be different depending not only on the needs of each group, but on their abilities to work with the tools as well.


With over a decade of delivering data optimization in life sciences and healthcare d-Wise provides the following value:
Decades of domain experience in healthcare and the clinical development lifecycle

Expertise with software development and available technology knowledge of each Vendor's true capabilities (and weaknesses!)

Real-world experience with the challenges of systems integration, implementation, change-management and user training and governance

An unbiased perspective regarding what and which technology to implement

A proven decision framework, methodology and reporting process

Superior project management capability

If you'd like to learn more about d-Wise's expertise and resources to immediately help you develop your data and analytics strategy, improve your data quality and implement a successful analytics capability, please contact Mike.Cummings or Call him at 919-659-3277 today.