d-Wise Technologies Inc., a clinical optimization and technology leader and SAS Alliance Partner and CDISC Platinum member/Registered Solutions Provider based in Raleigh-Durham, NC is proud to be a Bronze Sponsor at this year's event in Chicago.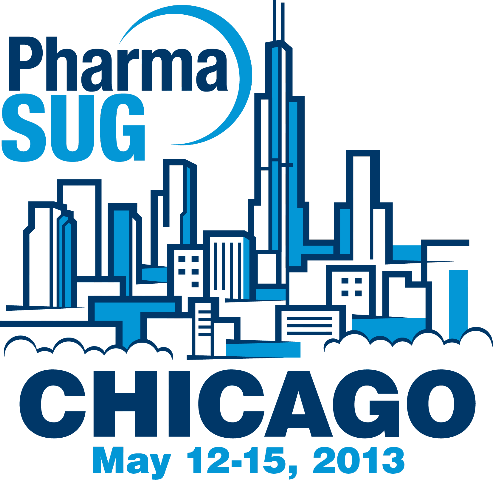 Four of d-Wise's Senior Life Science Consultants will be presenting at this year's event on the following industry topics and case studies:
d-Wise has built a reputation as a leader in both Life Sciences and Healthcare markets on an expertise to empower world-class organizations to resolve their business and data optimization challenges, and help clients rapidly harness and leverage their data, systems and processes to gain competitive advantage.
We invite you to meet the d-Wise Standards Implementation Team at PharmaSUG 2013. Contact us to schedule an appointment today
Here are four reasons why:
1. Our team are experts at establishing, implementing and efficiently leveraging CDISC data standards within a wide variety of clinical environments.
Result: Faster study set-up, fewer redundant data entries, efficiency and accuracy of protocol analysis plans and faster review of higher quality data
2. We're educators. We offer a variety of options to educate key staff members on the nuances of clinical systems implementation, CDISC data models and standards governance that will get you started in the right direction and keep you on track.
Result. A clear understanding throughout the organization of where standards can improve your business process, analytics and decision making.
3. Our proven process. Our planning phase takes you through a standards assessment, followed by defining a company standard model and process, and ends with a custom developed implementation plan that's specific to your environment and technology landscape. We then move to the implementation phase where we institute prototype standards and process. Once tested, we work with you to roll out the standards and process training, initiation of the standards governance.
Result. When it's time to analyze or submit your data, you've achieved greater efficiency and accuracy for regulatory review and in turn, a higher probability of marketing approval your compound, biologic or device.
4. We have a unique combination of developing SAS products along with over a decade of delivering these same solutions to Life Science clients within real world scenarios providing a strong foundation that ensures our customers optimize their use of the SAS award winning solutions.
Result. d-Wise Life Science consultants provide an expertise in implementing SAS Drug Development and other SAS-based software in a compliant fashion. The Life Sciences Practice consists of former SAS employees who have worked on the development and implementation of various SAS solutions. Their breadth of knowledge ranges from the technical architecture to the change management challenges faced when implementing such systems.
PharmaSUG 2013 will be held from Sunday, May 12, 2013 7:30 AM - Wednesday, May 15, 2013 5:00 PM (Central Time) at the Marriott Chicago Downtown Magnificent Mile, 540 North Michigan Avenue Chicago, Illinois 60611.
Please feel free to forward any advance questions you might have about the content of these presentations prior to the meeting. Ask a question
We hope to see you there!
The d-Wise Life Sciences Practice Team