Defining the Development Process & Governance of Implementing ADaM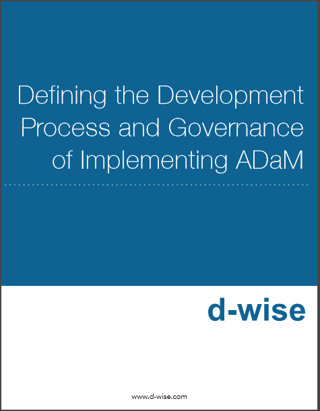 This whitepaper presents a case study describing an ADaM development methodology, lessons learned during an ADaM implementation, and how to develop an overall (and ongoing) standards governance process.
This case study uses d-Wise experiences across multiple projects with various companies to combine lessons learned, best practices, things 'not to do' and the potential future state to support the development and use of analysis data standards.
Implementing standards within an organization is much more than creating a spreadsheet and entering some metadata, and this is even more evident when defining analysis standards. These standards include so many moving parts including the data, variables, derivations, and complex statistical methods, all of which needs to be captured within a well defined framework.